Turn your adopted BT telephone box into your village medical centre!
Community Heartbeat Trust (CHT), British Coatings Federation (BCF) and BT are working together to help communities turn their adopted telephone boxes into local medical centers, by using them as homes for Community Public Access Defibrillators (cPAD), storing the defibrillator in a well recognized, safe, weather protected location. 
In order to effect this change of use you will need to consider the following:
Adoption of the telephone box for £1 from BT. Documentation for this is available from CHT or from the BT website below.
Confirm change of electricity provider and arrange electricity supply. 
Fitting of the cPAD box within the telephone box if required.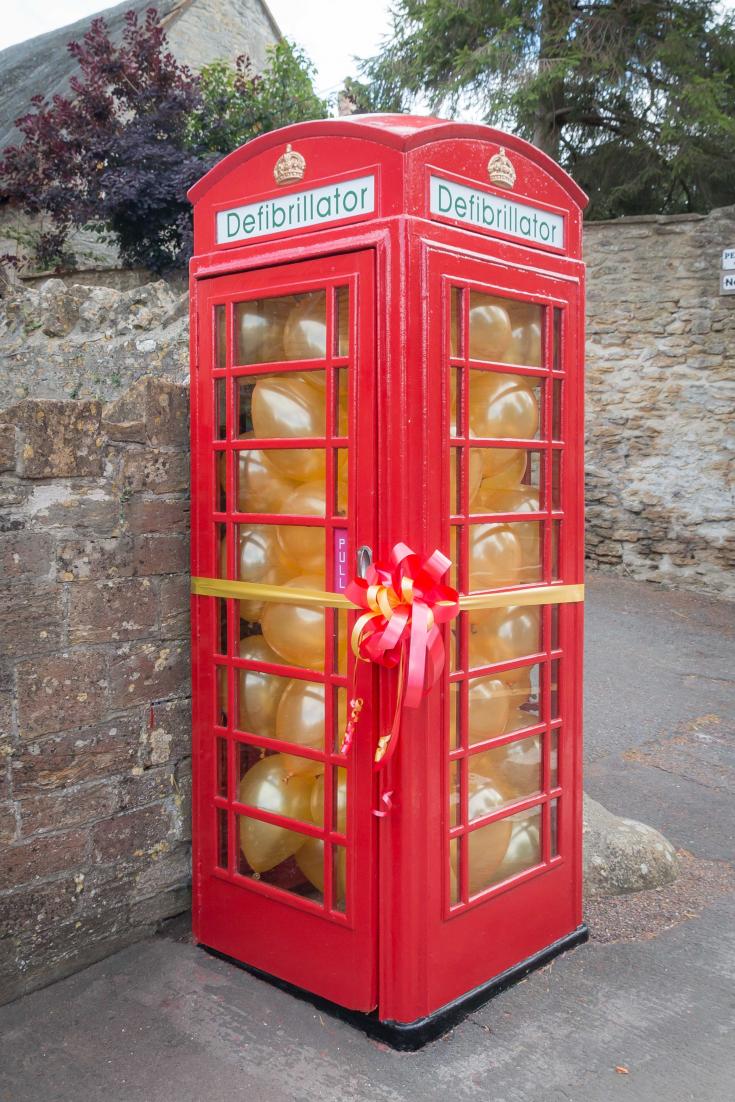 Typically this process can take a few weeks to perform and the British Coatings Federation are also pleased to arrange the supply of red gloss and undercoat worth £75, free of charge to every community that adopts a phone box from BT with the intention of installing a defibrillator together with the Community Heartbeat Trust.
If you wish to convert your telephone box into a defibrillator location, please contact us for an information pack. More information can be found on the BT website below. In particular please refer to the FAQ section on the BT website.
The famous Gilbert Scott designed K6 or Jubilee kiosk was launched in 1936 to celebrate King George V's silver jubilee. By the 1960s almost 70,000 kiosks could be found across the countryside, and while the public payphone service has undergone enormous changes since then, the traditional red kiosk had already forged itself as an iconic symbol of British life.
People use the public payphone service less and less these days. In order to maintain a social service where it is needed most, it has, in recent years, been necessary to reduce the overall number of public payphones on our high streets.
Understanding that the red telephone box plays a significant part in our national heritage and in many cases forms a focal point for communities across the country BT is pleased to now be able to offer communities the opportunity to keep these kiosks.