Welcome to Minutes Matter
Minutes matter is an initiative developed by the British Coatings Federation (BCF) and the Community Heartbeat Trust (CHT) to address the issue of an ambulance not being able to reach victims in the crucial minutes following a heart attack.  We are encouraging all 650 MPs to nominate a community in their constituency, who can install a life saving defibrillator in their local telephone kiosk.  Paint will be provided free of charge by a BCF member to help restore the iconic phonebox to its former glory. CHT will advise and help to choose the right equipment to install together with the correct Governance system to meet Guidelines.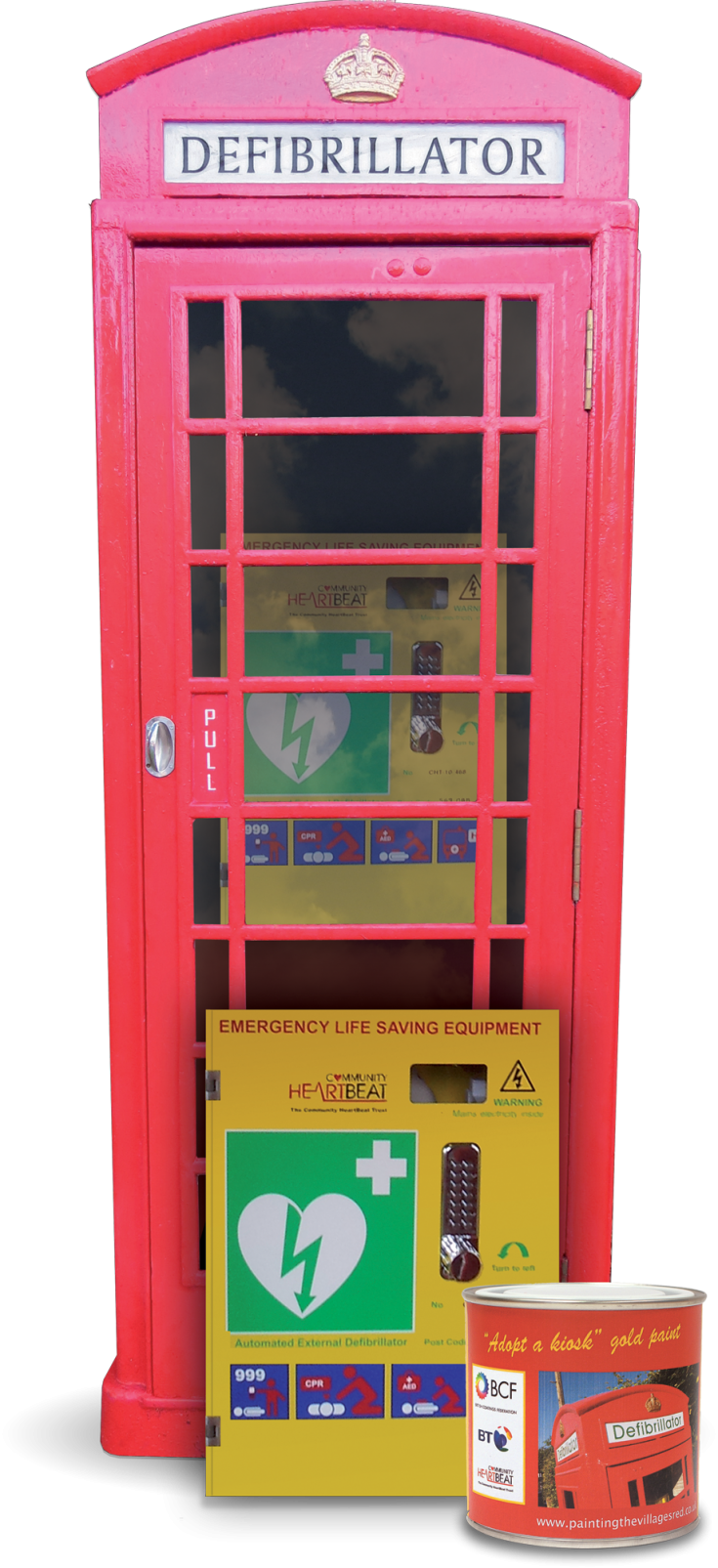 MPs can email to nominate their chosen community and the CHT will progress from there.  Both yours and their efforts will be recognised on this site once the defibrillator is installed.
Nominate your MP
If you would like to request your MP to nominate your Community please go to our Guide For Communities form to send an email directly to them.